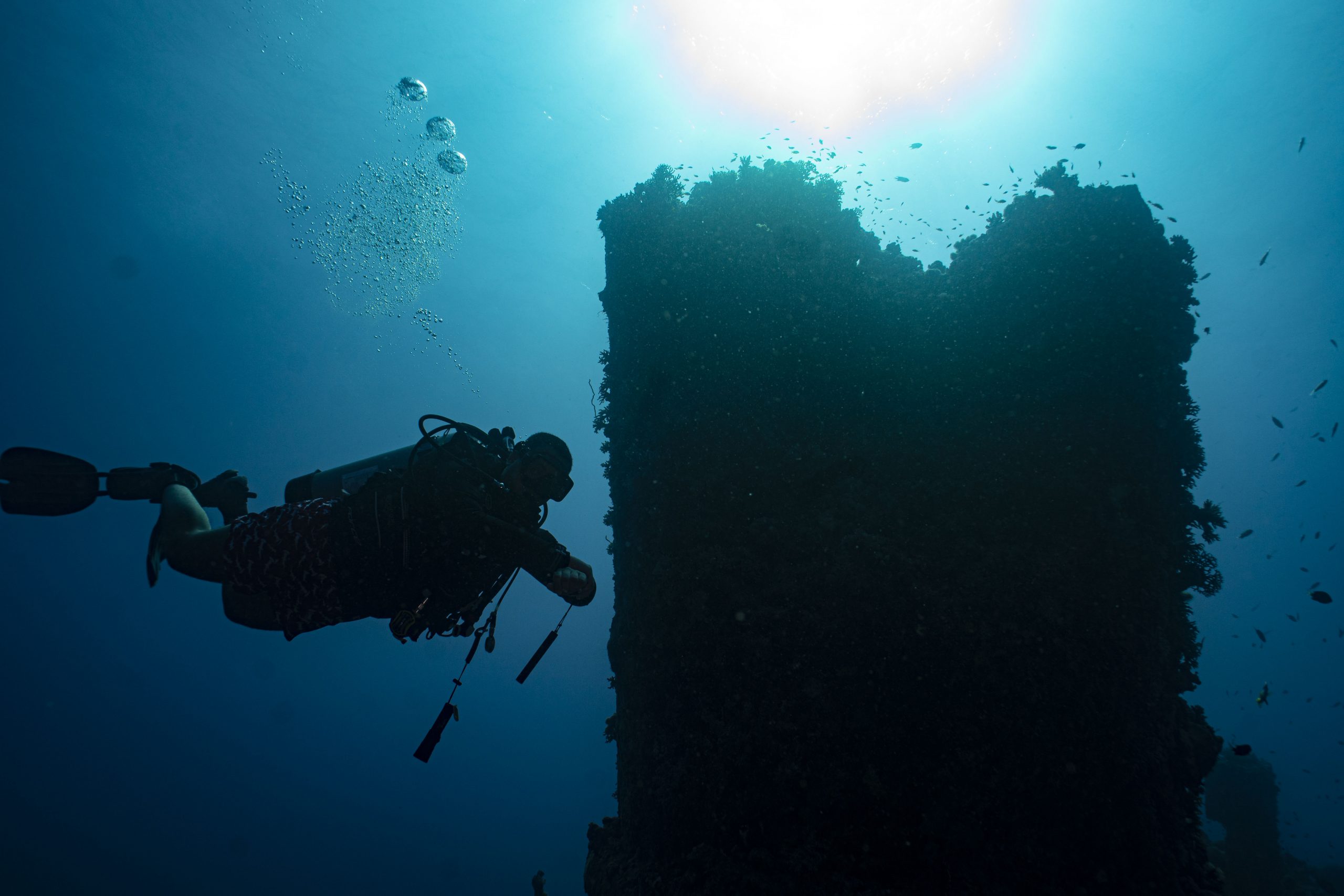 Saudi Arabian beaches attract scuba divers from all over the world because of the abundance of coral reefs in the Red Sea, as well as the variety of fish wealth.
Free diving is thriving in the Arabian Gulf due to the pervasion of coral reefs, where grandparents and predecessors searched for pearls in the sea in order to trade, but now free diving became a sport which can be practiced by any citizen or tourist.

While United Arab Emirates is the wealthiest country with coral reefs in the Gulf region covering about 1,200 square kilometers of land, followed by Qatar; but Saudi Arabia also contains a unique experience to divers in the red sea.
Saudi Arabian beaches attract divers from all over the world to see various species of coral reefs hard and soft in the Red Sea, in addition to swim with marine animals such as dolphins, sharks, whales and turtles in all their types and sizes.

There are a number of places that attract foreign tourists interested in diving the most, one of them is the "Southern Jeddah Corniche", which includes local sites such as "Marmara Island", where coral reefs reach a depth of 457 meters.
Also, the beaches of "Yanbu", a city located in The North of Jeddah, offer divers a clear view under the water and a wide network of coral reefs and diverse marine wealth. Yanbu also has a site known as "Barracuda Beach", where divers can see sharks, tuna and barracuda.

And one of the most beautiful marine areas in Saudi Arabia is the "Farasan Islands", which consists of 84 islands open to the public, attracting the world's most important divers because of its diverse environments in the world and its marine wealth of soft coral reefs, sea turtles, cock fish, angel fish, dolphins, White-tailed oceanic shark and the stark ray.
Last, "City of Lakes" which located about 10 km from the Corniche, "Jubail Governorate" in the Eastern Region and "Al Hassi Area" in South Amlaj in Tabuk, provide equipped centers to practice diving, plus selling diving equipment, and offering special training classes given by experts and specialists in the diving field.